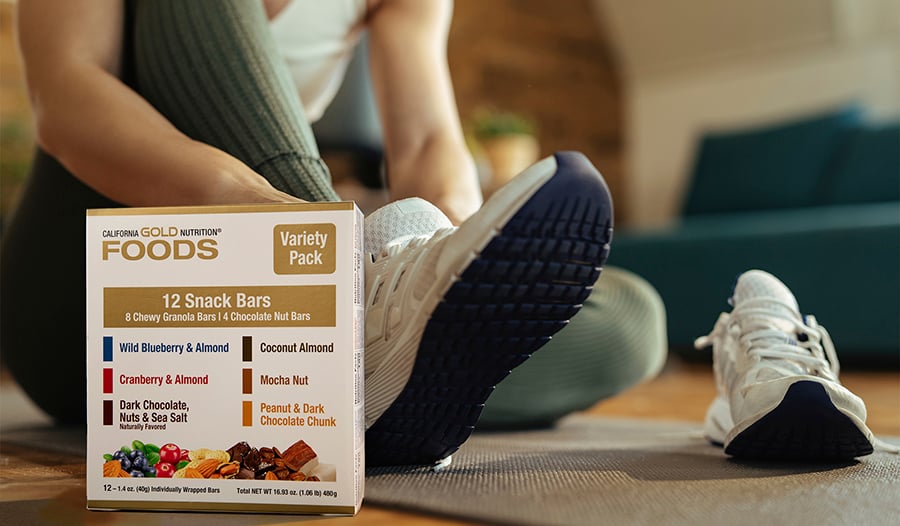 Running is a physically demanding activity that requires proper fueling to achieve peak performance. Whether you're a seasoned athlete or a beginner, understanding the role of nutrition in optimizing your runs is essential. This article will provide you with valuable tips and insights on how to fuel your runs effectively, ensuring you have the energy and stamina to conquer your goals.
The Importance of Pre-Run Nutrition
1. Balancing Macronutrients
Before lacing up your running shoes, it's crucial to consume a well-balanced meal or snack that includes carbohydrates, protein, and healthy fats. Carbohydrates serve as the primary source of energy during exercise, while protein aids in muscle repair and recovery. Incorporating healthy fats, such as avocados or nuts, helps sustain energy levels throughout your run.
2. Timing is Key
The timing of your pre-run meal or snack can significantly impact your performance. It's recommended to eat a light meal or snack containing easily digestible carbohydrates and a small amount of protein about 1 to 2 hours before your run. This allows sufficient time for digestion and prevents discomfort during exercise. Experiment with different timing strategies to find what works best for your body.
3. Hydration Matters
Hydration is often overlooked but plays a vital role in optimizing your runs. Proper fluid intake before your run ensures that your body is adequately hydrated, which helps maintain performance and prevent fatigue. Aim to consume about 16 to 20 ounces of water or a sports drink at least one hour before you hit the pavement.
During Your Run: Staying Energized
1. On-the-Go Snacks
For longer runs or races, it's essential to replenish your energy stores during the activity. Portable, easy-to-digest snacks like energy gels, sports drinks, or granola bars can provide a quick boost of carbohydrates. Experiment with different options to find what suits your taste preferences and digestive system.
2. Electrolyte Balance
Sweating during a run leads to the loss of electrolytes, such as sodium, potassium, and magnesium. Replacing these electrolytes is crucial to maintain proper muscle function and prevent cramping. Consider consuming sports drinks or electrolyte supplements during longer runs, especially in hot and humid conditions.
Post-Run Recovery: Rebuilding and Replenishing
1. Protein for Muscle Repair
After a run, your body needs protein to repair and rebuild the muscles that were stressed during exercise. Include a protein-rich snack or meal within 30 to 60 minutes of completing your run. Greek yogurt, lean meats, or plant-based protein sources like tofu or legumes are excellent options to aid in muscle recovery.
2. Rehydrate and Refuel
Proper rehydration and refueling are crucial for optimal recovery. Drink plenty of water to replace fluids lost during the run, and consume a balanced meal containing carbohydrates and protein. Complex carbohydrates like whole grains and fruits provide a steady release of energy, while protein aids in muscle repair and growth.
3. Don't Forget About Rest
Rest and recovery are as important as training itself. Allow your body ample time to recover between runs to prevent overuse injuries and fatigue. Quality sleep, stretching, and engaging in low-impact activities like yoga or swimming can aid in the recovery process and keep you ready for your next run.
Conclusion
To achieve peak performance during your runs, proper nutrition is essential. By following the tips outlined in this article, you can ensure that your body is fueled adequately before, during, and after your runs. Remember to balance your macronutrients, including carbohydrates, protein, and healthy fats, in your pre-run meals or snacks. Timing your meals appropriately and staying hydrated are also crucial factors to consider. During your runs, keep your energy levels up with on-the-go snacks and replenish electrolytes to maintain proper muscle function. After your run, prioritize post-run recovery by consuming protein-rich foods and hydrating adequately. Additionally, don't underestimate the importance of rest and recovery. Give your body the time it needs to heal and rejuvenate between runs to avoid burnout and injuries. By incorporating these nutrition tips into your running routine, you'll be well on your way to achieving peak performance and reaching your running goals. Happy running!